MoMA's Exhibition History is a comprehensive account of the Museum's exhibitions from its founding, in 1929, to today. Providing an unparalleled history of the presentation of modern and contemporary art on a widely available platform, the digital archive features over 3,500 exhibitions, illustrated by primary documents such as installation photographs, press releases, checklists, and catalogues, as well as lists of included artists.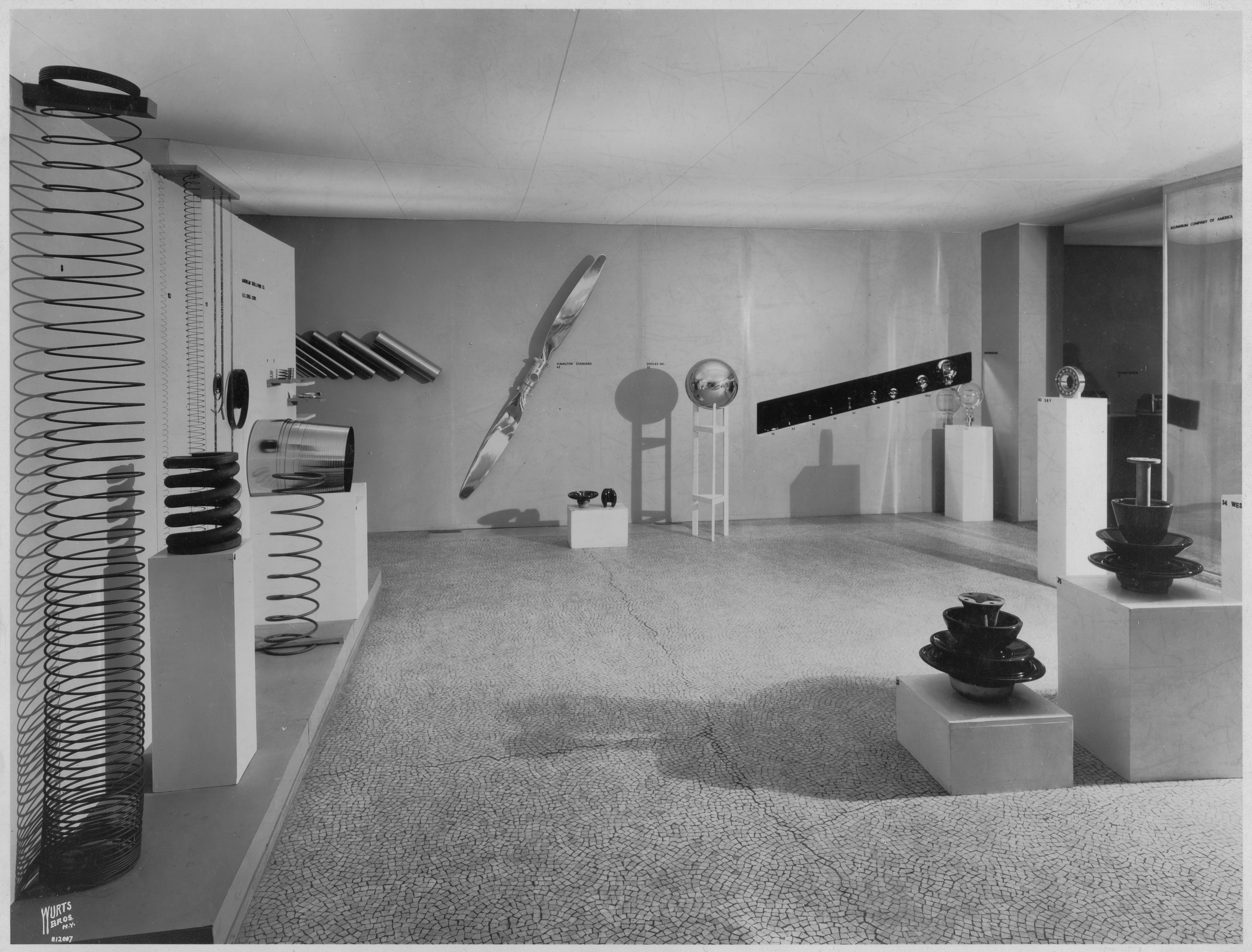 "Machine Art," an exhibition from 1934. Credit: The Museum of Modern Art Archives, New York
The archive can be freely searched, or browsed in a more structured way by time period or exhibition type. Most entries include a list of all known artists featured in the exhibition. Artist pages likewise list all of the exhibitions that have included that artist, along with any of their works in MoMA's collection online. The index of artists participating in MoMA exhibitions now includes more than 20,000 unique names.
Depending on the archival resources available, an exhibition page may include installation photographs, an annotated exhibition checklist, multiple press releases, the full exhibition catalogue, and the list of participating artists. Special subsites created for MoMA exhibitions—the first of which was for Mutant Materials in 1995—are also included, as are slideshows, videos, and commissioned essays.
As part of this project, exhibition catalogues were newly digitized. Beginning with the catalogue for the Museum's very first exhibition, Cézanne, Gauguin, Seurat, Van Gogh, in 1929, the 800 catalogues now online offer decades of art historical expertise on topics ranging from architecture, design, painting, sculpture, drawing, and photography to media and performance. Out-of-print book titles are generally accessible; current in-print titles are featured with excerpts and links to purchase the books.
It is the largest ever content release to moma.org, featuring more than:
3,500 exhibitions
30,000 installation photographs
2,000 press releases
1,000 checklists
800 catalogues
10,000 new artist pages
The underlying data has also been shared on GitHub, completing a trilogy of Museum of Modern Art datasets covering artworks, artists, and exhibitions dating 1929 to 1989. This data is in the public domain and can be sorted and analysed.
The project was conceived as a living archive rather than a one-off web publication. It will be continually updated, with new and forthcoming exhibitions appearing in the history as soon as they're added to the calendar on MoMA's website. Additional primary documents will be added as they're processed.
The launch is supported by a year-long content campaign on social media (#52exhibitions) and two commissioned visualisations from Good, Form & Spectacle and Polygraph.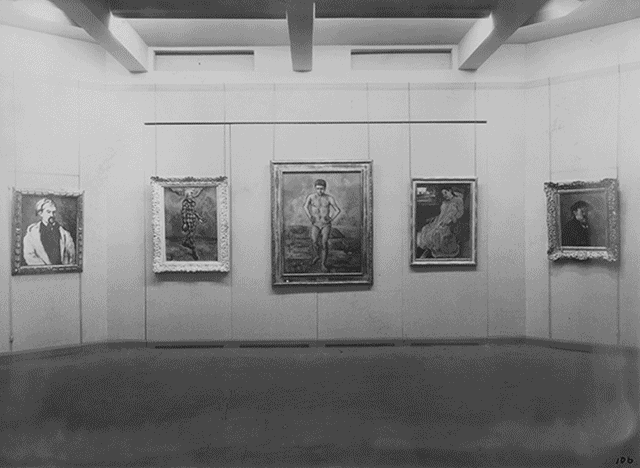 Selected press
Wired:
"There's a singular charm to MoMA's approach. A photograph of an exhibition conveys a sense of time, space, and context that an image of an object simply can't. In digitizing images of its exhibition, as opposed to its individual holdings, MoMA has digitized a piece of the museumgoing experience itself."
"The release of this data is a remarkable resource from which you may draw a variety of fascinating conclusions."
"This is a remarkable project, and browsing through it will reward many more people than just scholars. These are stunning, discomfiting photographs, and they seem both recent and ancient at once."

My role? I initiated and oversaw the project in collaboration with Michelle Elligott, Chief of Archives. It was researched, designed, and developed in-house by MoMA staff. It was made possible by decades of best practice in exhibition documentation and archiving.