High Arctic was an interactive sound and light installation at the National Maritime Museum, created by United Visual Artists in response to a real-life expedition to the Arctic with Cape Farewell. According to Blueprint, High Arctic "could set the standard in exhibition design in London for the coming years." High Arctic was selected for the London Design Museum's Designs of the Year 2012 competition and exhibition and the Creative Review Annual 2012. It also received a Yellow Pencil in the Spatial Design category of the D&AD Professonal Awards 2012 and a silver MUSE award in the Interpretive Interactive Exhibitions category.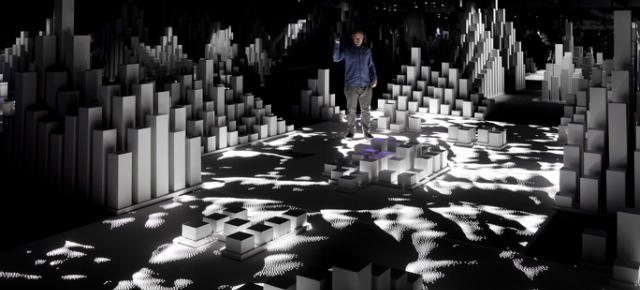 Photo by John Adrian
The Museum wanted to celebrate the opening of its new wing in July 2011 with a contemporary exhibition, so I was given the opportunity to commission a large-scale digital installation. I appointed United Visual Artists to "take our visitors on an enthralling and interactive journey to the Arctic, using large-scale digital and audio-visual experiences to convey the ocean's scale, beauty and vulnerability in an era of global climate change."
"I have read the statistics and reports. I've seen photographs of the crumbling glaciers. But never before have I truly felt the catastrophe of what we are losing. What made the difference? Yesterday, I walked into a basement in Greenwich, UK with a UV torch, and explored the Arctic."
It was important that even this innovative installation was grounded in research so I established a collaboration with climate change charity Cape Farewell to host UVA on their 2010 expedition to the Svalbard archipelago.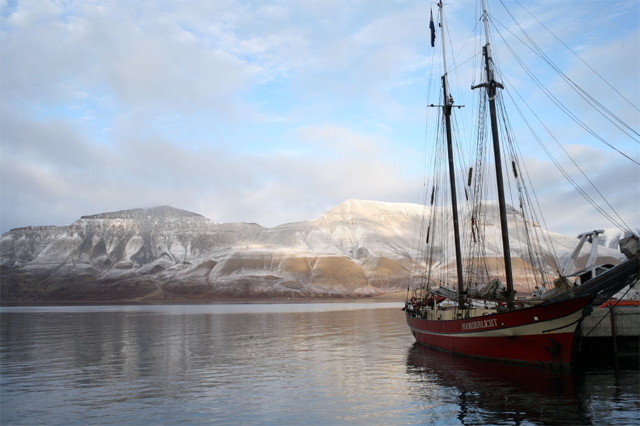 Photo by Cape Farewell
The context of a sailing expedition afforded a uniquely maritime treatment of the climate change subject and UVA's interactions with the scientists and other artists on board the Nordelicht helped to shape the creative vision for the installation. Nick Drake's poem, The Farewell Glacier, was subsequently published by Bloodaxe Books.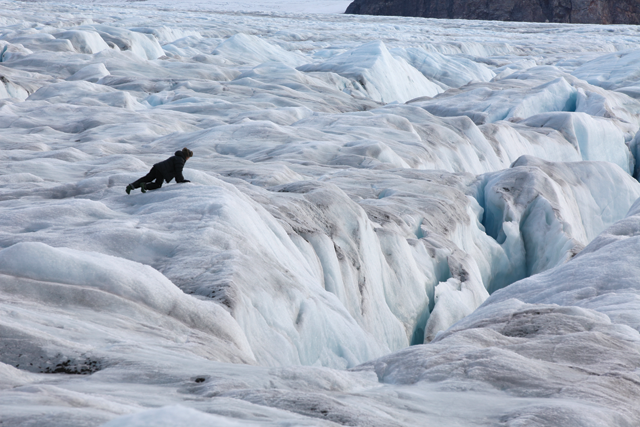 Photo by Matt Clark
High Arctic credits
Commissioned by the National Maritime Museum
In collaboration with Cape Farewell
Created by United Visual Artists
Poetry: Nick Drake
Sound design: Max Eastley and Henrik Ekeus
Programmer: Luke Malcolm
My role? I led the concept phase of the project, established a collaboration with Cape Farewell, and commissioned United Visual Artists. I then oversaw the project as a member of the project board.